Das Wohnheim im Westen Hamburgs gibt es nun seit über 55 Jahren.
Hier wird zusammen gelebt, gelernt, gestritten, gefeiert, geruht.
Bugenhagen-Konvikt e.V.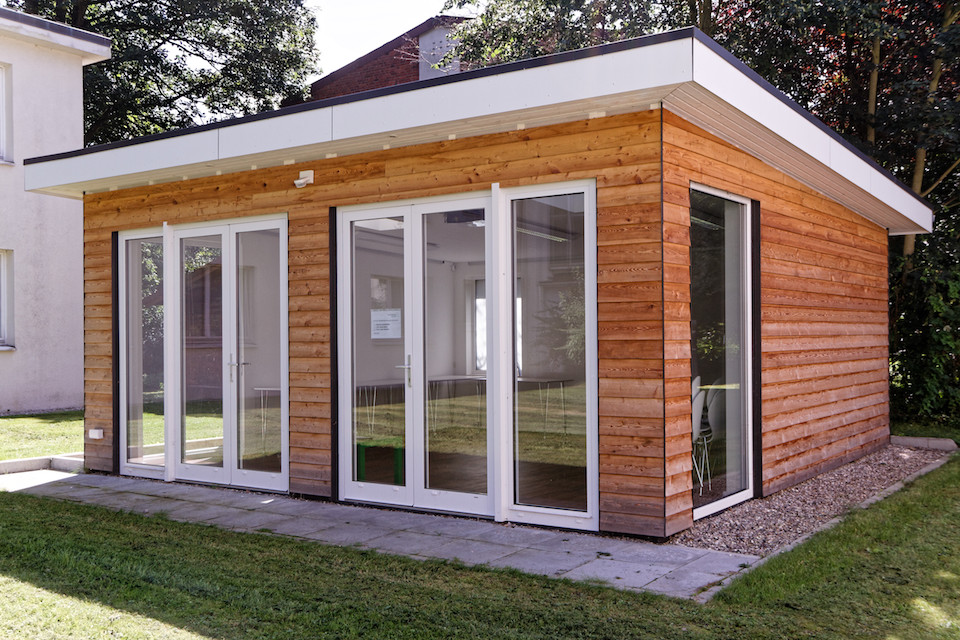 Das Bugenhagen-Konvikt ist mehr als ein Wohnheim.
Andachten, Barabende, Diskussionsrunden und vieles mehr werden angeboten.
Konvikt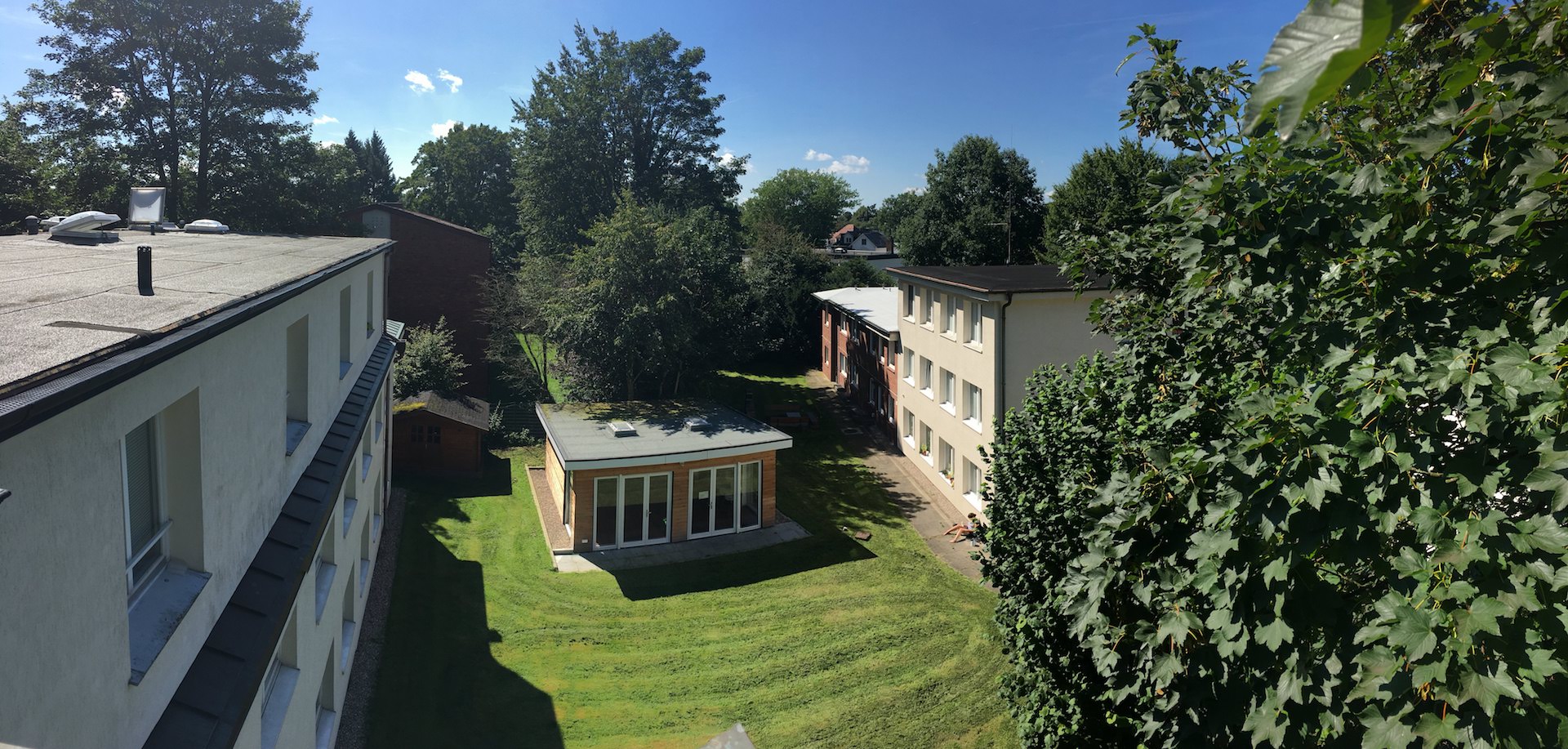 Für alle Spenden, die das gemeinschaftliche Leben im Konvikt unterstützen helfen
und ein positives Wohngefühl möglich machen, danken wir herzlich!
Spenden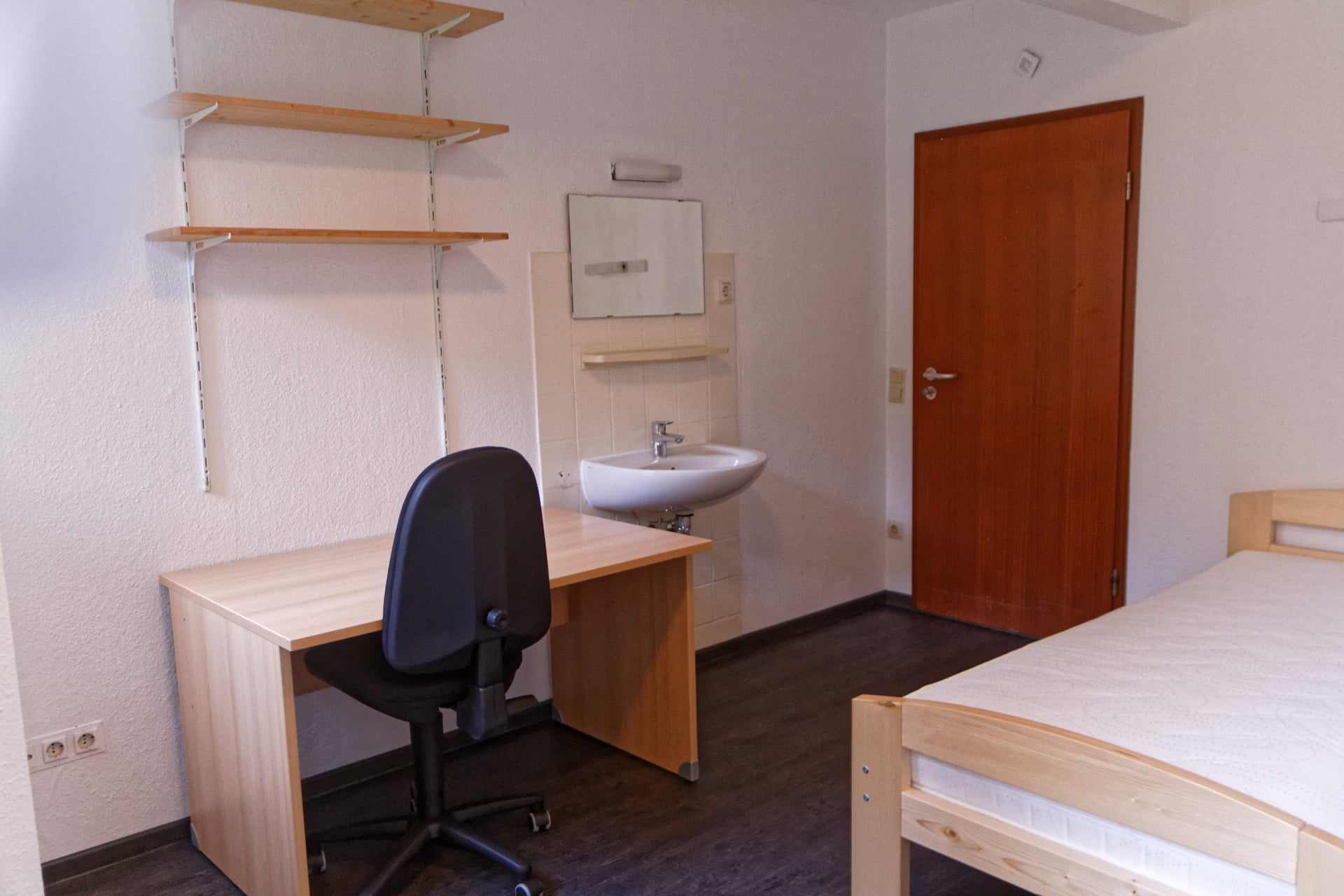 Wohnen im Bugenhagen-Konvikt. Günstig, freundlich, herzlich.
Ruhig und elbnah. Ein toller Platz in Hamburg.
Wohnen
59 Years of Bugenhagen-Konvikt
A journey through the changing history of the Konvikt
Since the winter semester of 1958/59 we provide students from in and abroad affordable living space. There were always challenges: Radical changes in society and science (the"68er"), shortage of flats and rising energy costs.
Just because of the work of helping supporters who have good connections to the department of Protestant Theology and the Protestant Lutheran Church in North Germany and the dedicated work of the management board and board of trustees we could stay on target. And last but not least the reliable work oft he team on-spot.
Let us go on a review of history through over 55 years of Bugenhagen-Konvikt!
7th of December 1956

Founding of the association of Bugenhagen-Konvikt in Hamburg e. V.

1958

In winter semester 1958/59 first residents move in

1962

Building of a prayer room in the basement. Bronze cross of sculptor Rolf Goerle

1970

Cancel of visiting hours 9 a.m. til 22 p.m.

1971

Discussion to paint the walls of the floors in the colour pink. In winter semester 1971/72 after 3 year long debate the first female students move in. At first her proportion is limited on 30 %

1974

Serious financial crisis, thoughts of closing the Konvikt. The combine with the ecclesiastical student residences is taking into consideration

1977

Takeover of the Konvikt through the Nordelbische Kirche. Thoughts of combine with the association for ecumenical student halls

1980

Installing of a new heating boiler. Stopping of the canteen service

1985

Cornerstone ceremony of house III a on the 29th of April Upgrading of house. Combining the smaller rooms to larger ones. Full finnacing through the Free and Hanseatic City of Hamburg

1985

Roofings ceremony of House IIIa on the 11th of July.

1986

Inauguration ceremony of house IIIa on the 29th of May

1990

Renovation of the windows of House I and II. Financing through the authority for science and research and the credit institution for house constructing Hamburg

1991

Installation of warm water in all rooms in House II. Full Renovation of all bathrooms and kitchens in the houses I and II. No more providing bed-sets and towels

1992

Plans to build a floor on top on House II

1993

Beginning to build the extension of house II on the 27th of July

1994

Inauguration ceremony of the on-top construction on 24th of June

1997

Installation of a new heating system

1998

Thermal insulation of the facade. General meeting of the inhabitants who decide a solidarity fund for residents who have financial difficulties.

2004

Renovation of the roof and thermal insulation of House IIIa

2005

Wireless-LAN. Internet access in every room

2008

Installation of smoke detectors prescripted by law in every single-room, kitchens and living rooms. New facade painting for House II.

2009

Cycle storage as a weather-proof place for 60 bicycles. Supported by HaSpa. New Wireless-LAN for a faster internet

2010

Renovation of all shower units. Part-financing through the authority for science and research

2011

We made the energy transition! With help of a cogeneration unit we could reduce the energy consumption. Part financing through the authority of urban development and environment and the EDG Kiel foundation.

2014

New web presence

2015

Renewal of WLAN System on high technical and newest standards

2016

Building of a pavilion used as a multifunctional prayer room in the heart oft he Konvikt

2017

New web presence